Vancouver's Best Air Conditioning Installation, Repair, and Maintenance
Vancouver gets hot in the summer months; taking steps to keep you and your family cool in hot spells is very important! In order to ensure everything runs smoothly on those hot summer days, you need to regularly service your air conditioning unit.
This will not only reduce your energy bill; it will also help to increase the lifespan of your AC unit.
BC Furnace is the most experienced Vancouver, BC air conditioning repair, installation, and servicing company in the Lower Mainland. Call us today at (604) 415-9471 for a free quote.
Signs Your Air Conditioning Unit Needs Repair
There are multiple issues that can occur with your air conditioning unit, the majority of these are caused by either improper installation or a lack of maintenance. We strongly recommend having your air conditioning unit checked each year prior to the start of summer to ensure it performs efficiently for you during the hottest days of the year.
It is important to use a qualified technician to install your air conditioning unit. Improper installations can lead to issues like high energy costs or poor airflow. BC Furnace has over thirty years of experience and provides fully qualified technicians to ensure your air conditioning unit is installed or repaired properly!
Any of the following is a good reason to service or replace your air conditioning unit:
Humidity throughout your home.
The air conditioner is more than ten years old.
Leaking or pooling water.
Poor air flow.
Loud noises.
Bad odors.
Why Air Conditioning Unit Maintenance Is So Important
Regular maintenance checks decrease the chances that major repairs or replacement of your unit is needed, reducing the overall costs associated with your air conditioning unit.  Smaller issues that can be addressed can go unnoticed, which leads to bigger issues later. Hiring BC Furnace for your maintenance checks can save you or your business money in the long run. Call us today at (604) 415-9471 for a free quote.
Why Call BC Furnace in Vancouver, BC?
We have over 30 years of experience; So, you can be confident with our understanding and knowledge of air conditioning units.
We have an honest, transparent and upfront approach; it's our mission to put our customers first.
All BC Furnace technicians adhere to industry standards; you can have full confidence that we will get the job done.
We stock the highest-quality brands, knowing reputation and reliability is what drives our success.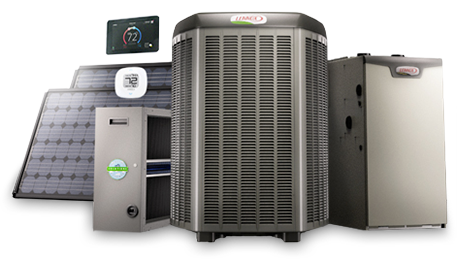 We know how important your heating and air conditioning system is. That is why we work so hard to keep your system up and running no matter what the weather. No matter what kind of furnace you own or what kind of service you need, you can rely on the professionals at BC Furnace.