Red Tag Furnaces
What is a Red Tagged Natural Gas Appliance?
Red Tag or Red-Tagging of a natural gas furnace, boiler or hot water tank is stating that the appliance is unsafe to operate and cannot be used until repaired or replaced.
If a BC Furnace Service Safety Inspection Specialist inspects your heating equipment and identifies an unsafe situation he/she will disarm the appliance(s) and place a Red Tag on it. Our specialist will then inform you, that the appliance cannot be used. In most cases, the gas is disconnected from the appliance(s) until the repair or replacement is completed and re-inspected before putting it back in commission.
Possible reasons for a Red Tag
A common and severe problem with furnaces and boilers are cracked or blocked heat exchangers. Cracked or blocked heat exchangers are incredibly dangerous because they will allow carbon monoxide to be released into your home. Breathing in large amounts of carbon monoxide is fatal, which is why it is extremely important to get your furnace inspected on an annual schedule.
Carbon Monoxide is very hard to detect without the correct equipment because it's colourless, odorless and tasteless.
Our Carbon Monoxide testing equipment can detect as low as 2 ppm whereas a household carbon monoxide detector requires a larger concentration to let off an audible sound. Having said that, it is still a wise investment to make sure you have at least two Carbon Monoxide Detectors in your home, and they are replaced every THREE to FIVE years.
Other Reasons For a Red Tag on Your Furnace Include:
Fire hazards
Electrical hazards
Other carbon monoxide hazards
Natural gas leaking
Blocked or broken flue pipe
Improper venting configuration
How BC Furnace Can Help?
Once BC Furnace's professional Furnace inspectors examine your appliance and red tags it. Our specialist will evaluate whether or not your natural gas appliance can be repaired or will require a brand new replacement.
BC Furnace has a wide variety of parts and new furnaces available and can quickly provide you with a solution to restore your heating needs to keep your home warm, we also provide Loan-A-Heaters to our customers until their heating system is up-and-running.
Contact BC Furnace if you would like to learn more about Red Tag Furnaces or get a quote.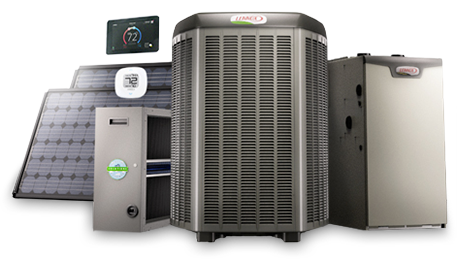 We know how important your heating and air conditioning system is. That is why we work so hard to keep your system up and running no matter what the weather. No matter what kind of furnace you own or what kind of service you need, you can rely on the professionals at BC Furnace.