High Efficiency Furnaces, Air Conditioners and Other Products
BC Furnace offers industry-leading furnace products from quality brands such as Lennox. We pair this with free in-home consultations to ensure you make the optimal investment. Call (604) 415-9471 to arrange a free in-home estimate.
Our free in-home estimate comes with no obligation. One of our Home Comfort Advisors will visit your home, listen to your specific needs, and make the necessary calculations based on your home. They can then establish the best solutions for your individual home comfort requirements.
Our Home Comfort Advisors will also be able to update you on the current rebates and tax incentives which make purchasing new, high-efficiency products even more attractive. They will also be at hand to discuss the excellent financing options available to you.

High Efficiency Air Handlers

High Efficiency Heat Pumps.
All in-one cooling and heating system.

Ductless Air Conditioning Systems

High Efficiency Air Conditioning


Cool Art™ Air Conditioning




High Efficiency Tankless Water Heaters


Flood Stopper Leak Detection/Shut off.


We Inspect, Repair, Sell and Install:
Energy efficient furnaces
Air quality products
Heat Pumps
Water Heaters & Tanks
Boilers
High Efficiency Air Cleaners
Central Air Conditioning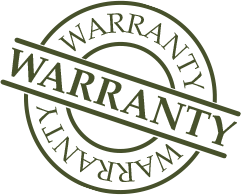 Furnace Warranties and Rebates
Most furnace manufacturers offer a 10-year parts warranty on units that have been annually serviced. To learn if you qualify for government or manufacturer cash incentives, visit our Rebates page.