Heating System Installation Overview
Whether you are looking for a new heating system for your home, or looking for a way to make your existing heating and air conditioner system more efficient, professional installation is important. Installing a furnace or boiler or even an air conditioning system is not a do-it-yourself project – it is the time to call a professional who can make sure the job is done right and that your family is safe.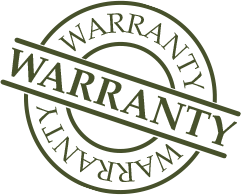 Furnace Warranties and Rebates
Most furnace manufacturers offer a 10-year parts warranty on units that have been annually serviced. To learn if you qualify for government or manufacturer cash incentives, visit our Rebates page.
A professional installation has a number of important benefits, including improved efficiency of the system, safety for your family and peace of mind for you. A properly installed system will run efficiently and reduce your heating and cooling bills, and in the end that can more than pay for the up-front cost of the professional installation.
At BC Furnace, we offer a number of installation services designed with the comfort, safety and convenience of our customers in mind. Our installation services include:
Furnace Installation – If you are installing a brand new furnace to replacing an old unit that has seen its better days, BC Furnace can provide the installation service you need to ensure efficient and trouble-free performance. Our experienced installation technicians have the expertise needed to get the job done – and a friendly nature you are sure to appreciate.
Boiler Installation – A properly installed boiler can provide decades of trouble-free service, but a poorly installed unit could put your family at risk. At BC Furnace, we have a vast inventory of parts for many of the top brand boilers, and the expertise needed to install them right the first time.
Air Conditioning Installation – Your air conditioner should keep your family cool and comfortable, not break down on the hottest day of summer. At BC Furnace, we specialize in installing, maintaining and repairing all kinds of air conditioning systems, so you can enjoy a cool summer breeze all season long.
No matter what kind of installation services you need, BC Furnace has the experience and the expertise needed to get the job done and keep your heating or cooling system running at peak efficiency. Just contact us today to schedule service or discuss how we can help you.
Types of Furnace Installations
At BC Furnace, our certified technicians are experienced with a variety of HVAC equipment installs, such as: